A Redesign of the Rice University Shield
Maybe it's because I've been around the heraldry of the United Kingdom for the past nine months, but recently I got the urge to redesign Rice's shield. In case you haven't seen it, the current Rice shield is below. All official logos referenced in this post belong to Rice University.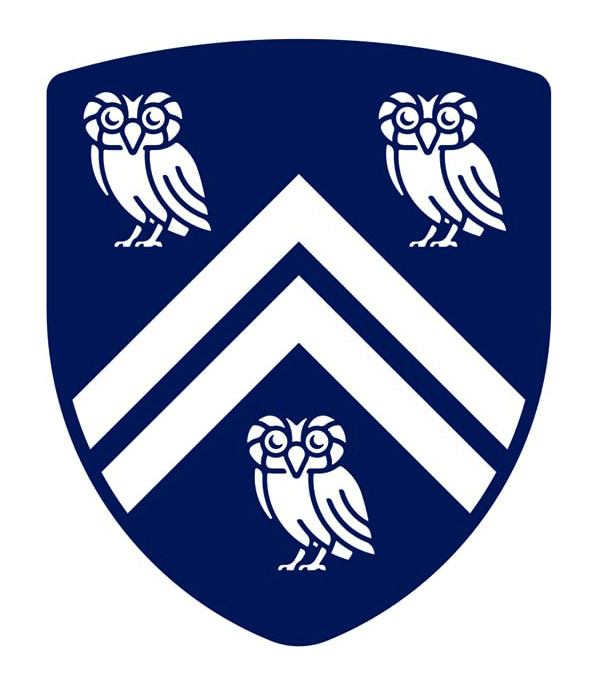 The current shield has a rounded shape, shadows for a 3D effect, metallic-looking Athenian owls, and a color gradient. It's not a bad logo, but in my opinion it looks too much like the icon for a 2008-era iPhone app. I took inspiration for my redesign from an early sketch of the Rice Institute's academic seal by Pierre de Chaignon la Rose (original source) and an old version of the shield used more recently. My goal was to create a shield more suitable for use at many resolutions on screens, stationary, and physical objects that looks more modern yet also more traditionally heraldic than the current one. The result is pictured below.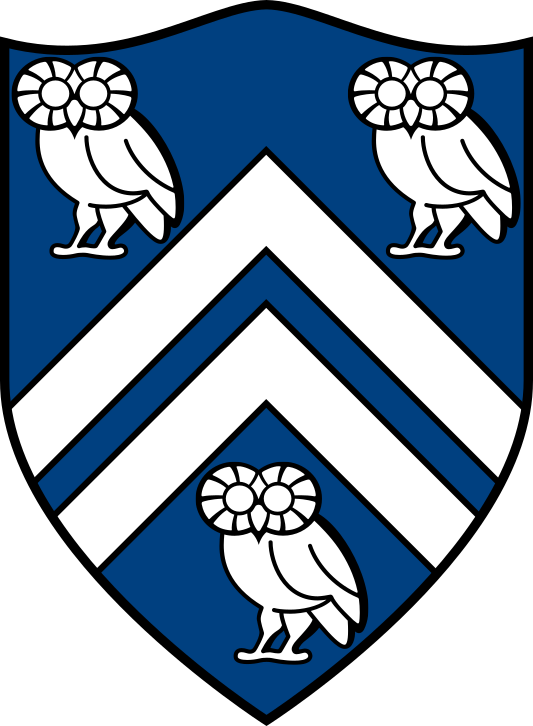 I used the angular shape of the previous two shields and opted not to include shadow effects on my shield's border. Interestingly, both the current and past shields (and even the Athenian owls) feature some kind of shadowing. These effects look good in sketches and illustrations of the shield but don't work well when it's used as a logo. I kept the structure of the shield the same—two chevrons and three Athenian owls in white. The background color is #004080, as used on parts of the Rice website, and I opted to make it solid rather than hatched or a gradient. The owl I used is Rice's current Athenian owl logo with the half moons removed from its eyes.
Please feel free to email me with questions, feedback, or requests for different resolutions of the redesigned shield.